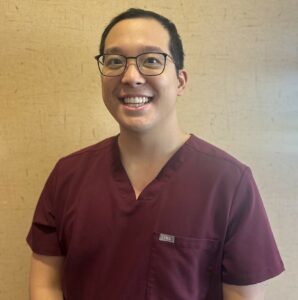 Dr. Joseph Wu graduated from Case Western Reserve School of Dental Medicine in Cleveland, Ohio with a DMD, and from University of Detroit Mercy with a Bachelor of Science in Biology.
Dr. Wu prides himself on his clinical skills and is dedicated to treating patients with the best oral care possible, while providing a gentle, pleasant, and comfortable experience.
Dr. Wu is privileged to serve his community by restoring people's confidence and enhancing their smile. He wants to forge long lasting patient relationships by providing exceptional and compassionate dental care, making a difference in his patient's lives.
He is a member of the ADA and has volunteered his dental services for Remote Area Medical and the Special Olympics in Ohio. Dr. Wu lives in Naperville, Illinois and in his spare time enjoys reading, hiking, biking, and tending to his homegrown tomatoes.